What a wonderful awards night we had! We had to adapt all of our meetings to online and the awards night was no exception. Our president Sarah Courtney had sent out by post the awards for Competent Communicator and Competent Leadership. This was very special for our members who have completed this legacy program. Our members who achieved these awards are:
Sheila Moran – Competent Communicator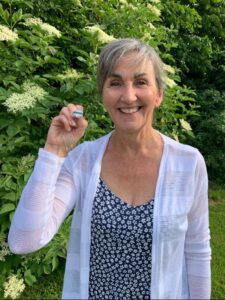 Mark Sheehan – Competent Communicator
Ailbhe Papasian – Competent Leadership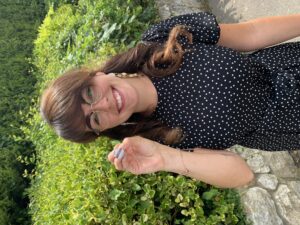 'This award took a lot of work behind the scenes. I thought Toastmasters was all about speaking in public. The road to achieving this award took me out of my comfort zone and forced me to get involved. I am so glad I did! My confidence has blossomed and I now even enjoying taking on leadership roles!'
Vincent O Halloran – Advanced Leadership Bronze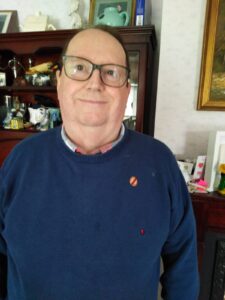 'I am delighted to have recently been awarded the Advance Leadership Bronze Award. This award is not difficult to achieve, provided you are committed to support the members of your Toastmasters Club.'
Felicity Lynch-Byrne – Advanced Leadership Bronze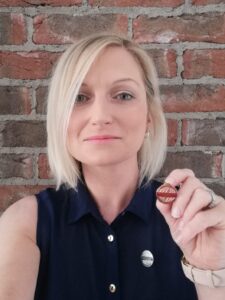 Helen Larkin – Competent Leadership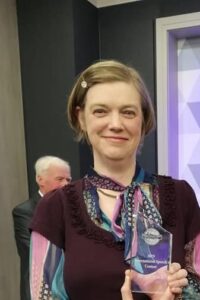 'We are constantly learning, however, how we measure our achievement is not always clear. Toastmasters offers a platform for me to engage with a group of people who want to be part of a fun and interesting club and provides a stage to better oneself in the area of public speaking and leadership. The CL award is my own investment in my own training, learning and development. I am proud of my CL achievement this last year and even better my children are very proud of me and my achievements and this motivates them to achieve in what they do in school and sports.'
We also had one member – Sarah Jane Cairns who had an outstanding achievement this year. She received her Distinguished Toastmasters Award (DTM) which is the highest award in Toastmasters. Sarah-Jane was presented with a plaque to celebrate this achievement. Well done!!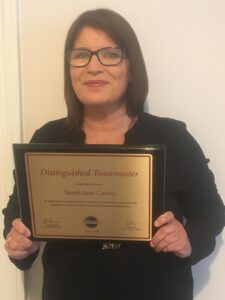 'This award means so much to me. It will always be a reminder of what Toastmasters has to offer. I have discovered skills I never knew I had, not only in communication but leadership too! I am very proud of all I have accomplished as a Toastmaster.'
Our annual awards from our president were presented. Sarah Courtney had messengers deliver these awards during the meeting to the members. This was a wonderful touch and made the evening so special.
Lee Lindsay – Most Improved Toastmaster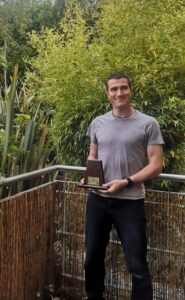 Jill McGrath – John Kelly Best Contribution Award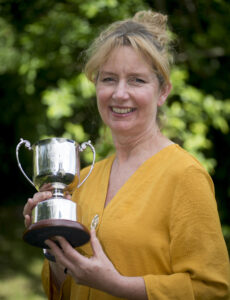 Ailbhe Papasian – Toastmaster of the Year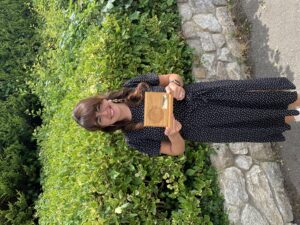 Congratulations to all our toastmasters who received awards this year. It is fantastic to have such high achievements, especially with having to adapt and present online. On behalf of Greystones Toastmasters,  a huge THANK YOU to Sarah Courtney for arranging such a special night.